So….I have been feeling a little icky lately because of a current bout with strep throat. Maybe that's why I had to blink a few times to make sure that I was correctly seeing this one headline…"Four Year Old Sued…" What in the [insert any expletive]???? (Please note that I am practicing deep breathing exercises as I write.)
Here's the back story:
Juliet Breitman

and

Jacob Kohn

, two 4-year-olds, had been riding their bikes up and down a Manhattan sidewalk while their parents supervised. However, they collided into 87-year-old

Claire Menagh

who subsequently suffered a broken hip. She needed surgery, but unfortunately passed away three months later of unrelated causes. Her estate sued the 4-year-olds and their moms, citing negligence. Although there was a motion to throw the case out, the judge responded children 4 and older are capable of "negligence."
Seems like is a gross legal misrepresentation of childhood. Any parent can tell you that little children do and say the most nonsensical things. That's what makes them…well…kids. I could not begin to count how many times I have been bumped into, or had my baby toe squished by little kids in the mall, restaurant, or airport. How many times has a youngster spilled something on your clothes? How often do friends bring their kids to your house and they end up breaking this or that? Now, I in no way want to diminish Ms. Menagh pain and suffering as a result of Juliet and Jacob's innocent childhood play. I'm just saying we need to draw the line before we start suing people that may or may not be in pull ups.
But since we're clogging up the legal system with ridiculous claims, I'd like to file some myself.
Here you have it:
1. I'm suing my neighbor across the street for wearing so much Drakkar Noir that I can smell it when I check my mail.
2. I'm suing my co-worker for playing dumb and brand new three times a week.
3. I'm suing the doctor who made me wait 60 minutes before being seen even though I was the first one in line…ooops I mean…THE ONLY PATIENT IN THE BUILDING!!!
4. I'm suing my Chihuahua for wiping her doggy booty on my carpet (sigh).
5. I'm suing all retailers for fueling my addiction and turning me into an out of control and flagrant shoe-a-aholic .
Happy Parenting,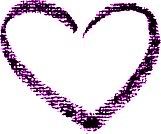 An open and honest blog about what matters most...children and families!!!