Wow! What a year it has been (lol)! It seems like before you know it, we are celebrating the end of one year and ushering in a new one. I have so much to be thankful for in 2010 because I learned a lot about myself and others over the course of the last 12 months. Yes...there were many highs, and a couple of low moments as well. Yet, I wouldn't take anything back, or change any decision I made.
So here it is....my list of highs:
1. Seeing my baby girl giggle with glee when she awoke to find that the Tooth fairy visited her for the first time. (Ist baby tooth finally wiggled to freedom)
2. Watching my baby boy develop the confidence and swagger that his daddy has.
3. Being asked to contribute my expertise to countless organizations and media outlets.
4. Being able to sit in a room with four generations and taking great pictures of my babies and their great-grandmama.
5. Watching my baby brother walk across a stage to receive his Law school diploma from Harvard. (I used to change his poopie diapers and rock him to sleep)
6. Sending in an audition video to Oprah's Own Show competition...and receiving a call from one of her producers a few days later. Yep, I made the first cut. He told me that they liked my look and camera presence. I had to send him a few extra things, and then proceeded to play the waiting game. LOL...still waiting Oprah. Haven't got the call yet...but I still consider this a high;)
My short list of lows:
1. Losing my husband's grandmother suddenly and unexpectedly.
Sooo, I can honestly say that this was a GOOD year for g. I hope, trust, and pray that my post next year at this time will also have more highs than lows. I'm betting on it;)
Happy Holidays & Happy New Year
!
Muuuuuuaaaaaaaaahhhh,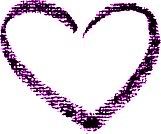 An open and honest blog about what matters most...children and families!!!
Photos of 2010