The 4-yr-old ME...sassy as ever:)

My road to 40 is well underway…6 months and counting. Who would have ever thought that baby g would become a 40-year-old, savvy mommy, wifey, professional, confident, feisty kind of woman? ME!!!!!!!!!!! But I'd be lying if I didn't acknowledge that four decades snuck up on me quick…REAL quick (lol)!
I won't call it a midlife crisis because I don't believe that I'm at that stage. But I am definitely at the stage where I can analyze my life with the wisdom that my age brings.
So in my teens

….I was a daydreamer .
In my 20s

…I got a few degrees, found love (after a few duds), got married, and became a mom
for the first time
to my minnie-he.
In my 30s

…I gave birth for the 2nd time (to my minnie-me), grew into my own, and found my
true
passion.
In my 40s

…The sky will be the limit:)
Always Camera Ready
Those of you who follow my blog know that I'm not the girl who moans about getting older. In fact, I make it a point to celebrate each birthday, and give thanks for the fact that I was granted another blessed year of life with my loved ones. Soooooo…you already know that the fact that I can celebrate 4 decades is monumental to me :) Therefore, I feel compelled to do more than commemorate this milestone with my usual purchase of a "birthday shoe."
I made a list of 6 big things that I plan to do before the clock strikes. I bet you can't guess what I'll be doing during the next several months!!!! No worries because I'll be bringing the camera with me so that you can be part of my journey. From my fears to my wildest dreams….I'll be doing them all ! So stay tuned for
the vlogs of my journey…to 40!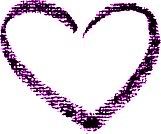 An open and honest blog about what matters most...children and families!!!